The Gut Punch: That's how Green described the holding penalty against Bills nickel back Taron Johnson that negated an Oliver sack that would have ended a Colts drive. The Bills received plenty of gut punches.
Not so Odd: Harlan noted that "if the Bills lose, they will trail New England, which is so odd to think about." Not so odd if you've been watching New England and the Bills lately.
Yes, That's How You Win: At the start of the second half, Harlan noted the Colts were ahead 24-7 because they committed "no turnovers, no sacks allowed and no penalties."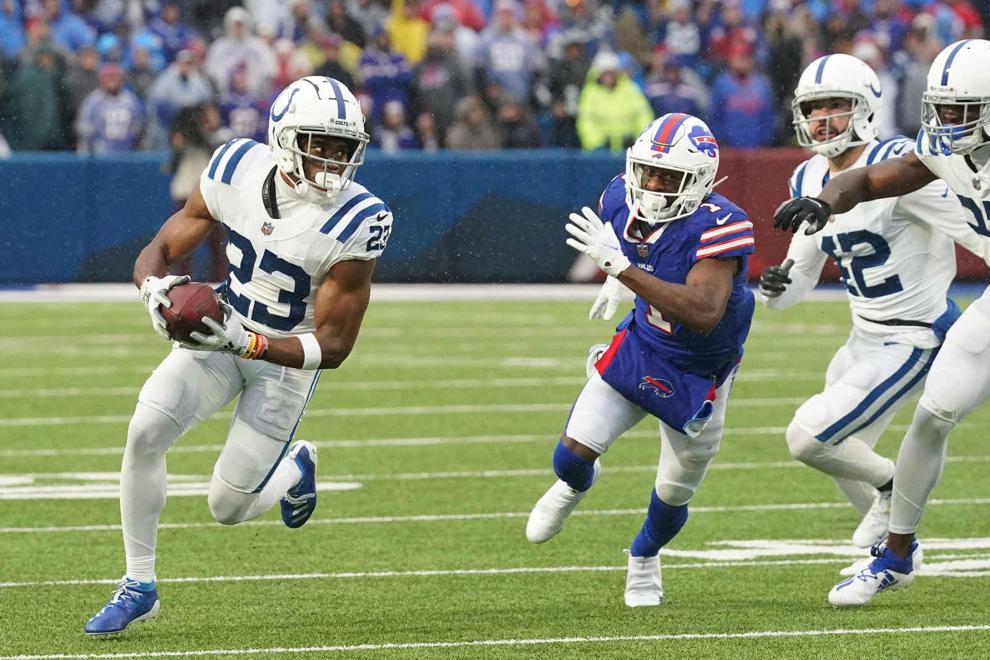 The Process: Colts coach Frank Reich thinks the way McDermott thinks. Near game's end, Harlan noted that Reich told the announcers, "I stick to a process. I don't waiver from what I feel is right. That process is serving me well and my teams well."
Billieve It: Midway through the third quarter, Harlan said, "I can't believe I'm saying this" when Allen was 0 for 5 passing.
Ah, Canada: Who didn't love the short viral video posted on social media a few days earlier when Allen dressed and talked like a Canadian in welcoming our neighbors to the north back into the stadium. After Sunday's mess, they might decide never to return.